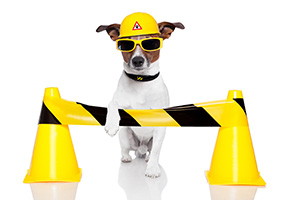 Please excuse our building phase. Dogology is in current production on the following training videos. They are slated to begin being released in the late Fall-Winter of 2013. Our reserve links will go live in a couple of weeks.
You can reserve a video or video series at no cost to you by clicking on the link to the right of the desired video or series (starting August 1, 2013). We will let you know as soon as that video or series becomes available. By reserving a video, you will be eligible to purchase that video or video series at a reduced price for a limited time after its release. The regular cost of each video will be $5.99, but with a reservation, each video will be made available to reserved patrons at $4.99 for two weeks after its release. Reservations on video sets have further discounts, but vary depending on the size of the set and can be viewed and reserved at the bottom of this page (beginning August 1, 2013).
Testimonials on Training with Delinda



About Training Videos with Delinda VanneBrightyn:
Video learning will hone your skills even further! These downloadable files will get you on your way right away. You can learn from your computer or your tablet, even projecting the video straight onto your television through your access box where you and fido can watch and learn together.
Delinda VanneBrightyn brings you quick and easy to follow action steps to enhance your handling and training techniques. Bringing together her years of experience owning and handling dogs, Delinda teaches you the key elements to be a consistently successful and knowledgable owner. Learn to read and better understand your dog and other dogs, anticipate problems before they occur, and be ahead of the game, keeping your dog safe, secure, and happy.
For the last ten years, Delinda has trained and handled dogs for search and rescue, serving as the K-9 unit's leader for 9 of those years. Additionally, she has solved various problem behaviors for her private clients from severe fear, separation anxiety, and obsessive behaviors to excessive barking, chasing, and aggression.
These invaluable video sessions are available to you in sets or are sold separately as you need them. Premium Subscribers to Dogology Magazine will get further discounts on training videos too!
Join Delinda for 8 Video Series comprising 60 plus video sessions as she takes you through very in-depth aspects to training and helping your dog become all they were destined to be for you and your family! Purchase your Video Training below by single sessions or discounted series sets!
Series 3: BEHAVIOR MODIFICATION BASICS
Series 6: OBEDIENCE - ADVANCED